Most Compact
Streaming Player
for your
Classic Audio System
TuneBox3
Instant play your Spotify / TIDAL / TuneIn list
Listening your favor song list even without your phone just that easy. Preset Key is able to store 6 list of your favor Spotify / TIDAL song list or TuneIn station.
Easy Wireless Streaming Experience
802.11 b/g/n WiFi + Bluetooth 5.0 aptX connectivity support for all you want and easy to use.
Multiple Digital Sample Rate Output
44.1K / 96K / 192K all by 24bit level output via Optical & Coaxial connect to your audio system
* Digital Version Only
384K DAC Built-In
drive
awesome
quality
Up to 384K/24bit DAC could provide super low-noise and high quality listening experience which power by cirrus logic / CS43130
* Analog Version Only
Cover most popular music platform that you need....
Super high performance DAC (CS43130) inside TuneBox3 bring excellent audio quality to reinvent your imagination.
* Only for Analog Version TuneBox3 !!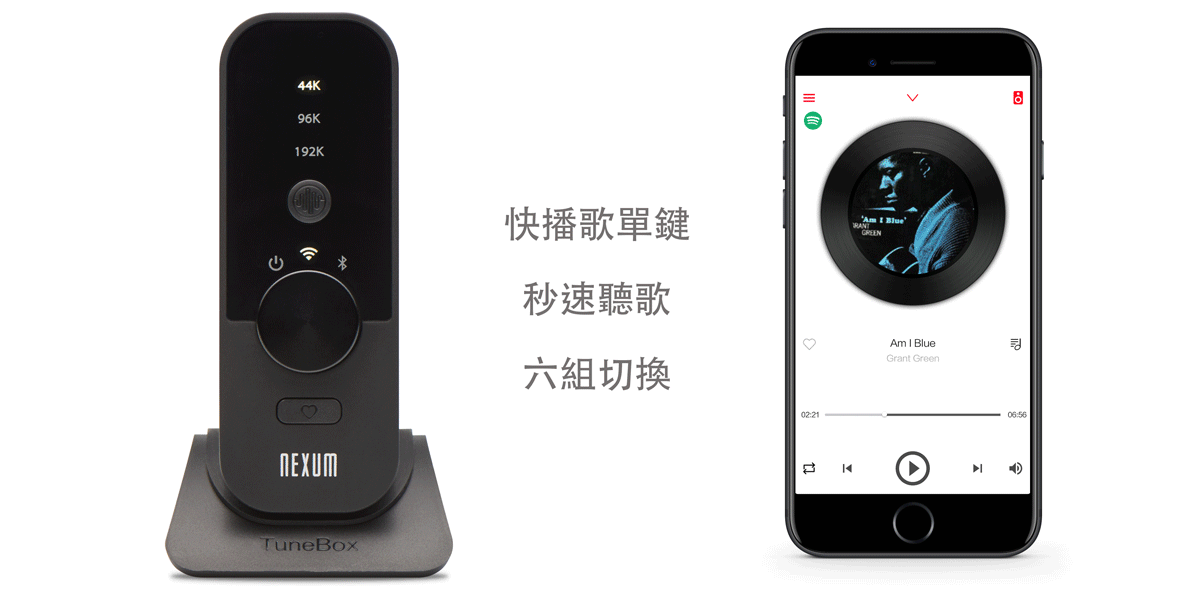 Make audio system smarter than ever
Each TuneBox3 has a preset button to remember your favor song list and network station. Even without your phone.
* Only support "Spotify Connect"', "Tidal"', "TuneIn"
Multiple Sample Rate Output
TuneBox3 support 44.1K / 96k / 192K by 24bit level digital audio source output via Toslink & Coaxial simultaneously.
* Only for Digital Version TuneBox3!!
"I've even compared it to a Naim streamer and it's really that good."